Darrell M. Padgette
Darrell focuses his litigation and trial practice on representing personal injury and wrongful death plaintiffs in actions against individuals, businesses and government entities responsible for causing or creating defective products, aviation disasters, automobile collisions, trucking crashes, and dangerous conditions of property.  
Darrell draws from a wealth of trial experience in civil actions during his time in private practice, and during his service as a prosecutor at the U.S. Attorney's Office for the Southern District of California and at the Los Angeles County District Attorney's Office.  
For nearly 20 years, Darrell has fought vigorously for his clients and consumers, handling injury, death and property damage cases across the country and abroad, including in Africa, Asia, Europe, the Middle East, South and Central America.  Darrell has achieved remarkable results for his clients in high-stakes cases, garnering a no nonsense and results-oriented reputation. He is routinely referred cases by other attorneys.
Darrell is also a recipient of Corporate LiveWire's Global Award for Excellence, he is rated AV Preeminent® by Martindale Hubbell®, and is consistently selected for inclusion in the list of Southern California Super Lawyers®.    
Darrell's engagements have included cases involving complex aircraft component parts including servo valves, swashplate assemblies, pumps and engine controls, propeller feather controls, aircraft engines and airframes, as well as, consumer household products including pressure cookers and blenders that have caused serious injuries.

COURT ADMISSIONS
State Bar of California

U.S. Supreme Court

U.S. Court of Appeals for the 9th Circuit

U.S. Court of Appeals for the 10th Circuit

U.S. District Court for the Central District of California

U.S. District Court for the Northern District of California

U.S. District Court for the Southern District of California

U.S. District Court for the Eastern District of California

Multiple District Courts around the country on a

Pro Hac Vice

basis
PUBLISHED CASES
Helman v. Alcoa Global Fasteners, Inc.

, 637 F.3d 986 (9th Cir. 2011) (involving the Death On the High Seas Act)

Getz v. The Boeing Company

, 547 F.Supp.2d 1080 (N.D. Cal. 2008) (involving the government contractor defense)

McKinley v. XL Specialty Insurance Company

(2005) 131 Cal.App.4th 1572 (involving insurer suits against own insureds)

United States v. Reyes-Platero, 224 F.3d 1112

(9th Cir.2000) (involving the Hague Convention on Consular Relations)
PUBLISHED ARTICLES
"

The Combatant Activities Defense: Another Option for Military Product Manufacturers

," The DRI Skywritings Aviation Law Committee (Dec. 2012)

"

Severing Bureaucratic Red-Tape to Secure Evidence from the Federal Government in Aviation Cases

," Aircraft Builders Council, Inc. Law Report (Fall 2012)

"

Death On the High Seas Act and the New Frontier

," Aircraft Builders Council, Inc. Law Report (Fall 2009)

"

California Adopts the Sophisticated User Defense by Placing a Label on Already Existing Legal Principles

," Newsletter of DRI Aerospace Law Committee (Fall 2008)  
CERTIFICATIONS
Certified to perform duties as Trial Counsel and Defense Counsel pursuant to Article 27(b)(2), Uniform Code of Military Justice (UCMJ)
EDUCATION
Juris Doctor, University of Dayton School of Law 1998

Bachelor of Science in Business Economics, Northern Arizona University 1995
SPEAK WITH A LAWYER NOW, AVAILABLE 24/7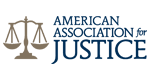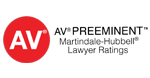 Los Angeles
601 South Figueroa Street, Suite 2050 Los Angeles, CA 90017 PH 844-622-6469 (toll-free)
Los Angeles
601 South Figueroa Street, Suite 2050 Los Angeles, CA 90017 PH 844-622-6469 (toll-free)