Mayra M. Fornos
Mayra Fornos is of counsel to Nelson Fraenkel LLP and is the founder of FORNOS LAW FIRM. For the past 26 years, Ms. Fornos has been representing and advocating for individuals who have sustained severe life-altering injuries, as well as those who have been discriminated against, harassed or abused.
Ms. Fornos currently serves on the boards of the Consumers Attorneys of California (CAOC) and the Consumer Attorneys Association of Los Angeles (CAALA). She's frequently sought out as a speaker and moderator for legal seminars and has authored articles for legal publications. Ms. Fornos currently serves as a Settlement Officer for the Los Angeles Superior Court, and previously served as a Mediator for the court system. Additionally, she received certificate training in Mediation from the Straus Institute for Dispute Resolution.
Along with her legal work, Ms. Fornos founded RALPH'S RIDERS FOUNDATION in honor of her late husband. RALPH'S RIDERS is a 501(c)3 non-profit organization which assists individuals with spinal cord injury and other life altering mobility impairments. Ms. Fornos also serves on the board of GLOBAL MOBILITY, another non-profit organization which supplies wheelchairs to developing countries, and Infinite Dance Flow, an inclusive dance company.
Honors and Professional Associations
Top 50: 2018 Women Southern California Super Lawyers List.
Since 2011, Ms. Fornos has been listed in "BEST LAWYERS IN AMERICA' and has been recognized as one of Southern California's "SUPER LAWYERS."
Listed in the Los Angeles Magazine as one of the "LOS ANGELES WOMEN LEADERS IN THE LAW."
Recipient of the 2017 Chairpersons Award from the Los Angeles Board of Supervisors and the Los Angeles Commission on Disabilities for her legal work for the severely injured and disabled.
Recipient of the "2011 WOMEN OF THE YEAR AWARD" from the Westside Women's Network and was honored with the "ED ROBERTS INDEPENDENT LIVING AWARD" from the Dale McIntosh Center for her work with individuals with spinal cord injuries.
Past nominee of the "ADVOCATE OF THE YEAR AWARD" by the Consumer Attorneys of California Women's Caucus, as well as a recipient of the President's Award from the Consumer Attorneys Association of Los Angeles, where she served as Vice Chair of the Legislation Committee.
Recipient of Los Angeles Business Journal's 2014 "WOMEN MAKING A DIFFERENCE AWARD."
Education
Bachelor's Degree, California St. University Long Beach
Juris Doctorate, University of West Los Angeles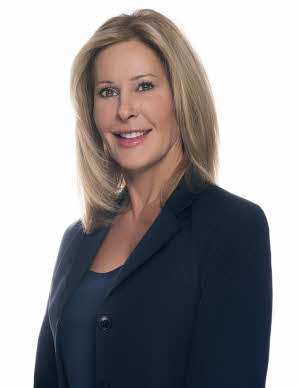 SPEAK WITH A LAWYER NOW, AVAILABLE 24/7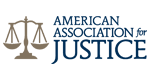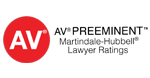 Los Angeles
601 South Figueroa Street, Suite 2050 Los Angeles, CA 90017 PH 844-622-6469 (toll-free)
Los Angeles
601 South Figueroa Street, Suite 2050 Los Angeles, CA 90017 PH 844-622-6469 (toll-free)